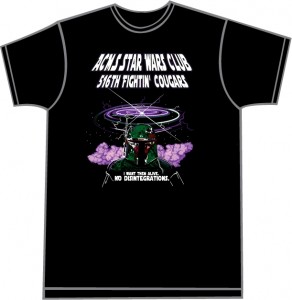 Event Name:Amargosa Creek Middle School Star Wars Day
Event Date: 06/09/2012
Point of Contact: td-963
Event Rundown: Yet another great time with a bunch of great kids. This was a fun and leisurly event. It started with the kids in the computer lab answering a bunch of trivia questions on a piece of paper in which they had a set amount of time to look up the answers on the internet. After that they had pod races where they raced around the quad in their "pods" which were cardboard boxes all painted up that they hung around their waist. Next they raced down the "death star trench" on these 3 wheel scooters while being shot at by turrents (kids placed along the route tossing rubber balls) and tried to land their missle in the exhaust port, a basket at the end of the route they tried to toss a ball into. Following that it was dodge ball time. I can tell you its very amusing watching a stormtrooper try to play dodgeball. The kids took it easy on the trooper though, knowing the limitations they have wearing the armor. Then it was off to lunch at panda express to finish the day off for us.
It was great just hanging around, chatting with the kids and acting goofy.
SCG Approved Attendees: Chris Holt – 963,Craig A Stevenson – 5289,Duke E Baggett – 4331
Additional Attendees:
Additional Notes:
Troop Photo Links: