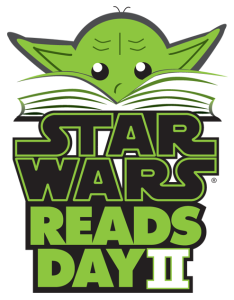 Event Name: Star Wars Reads Day II Ventura
Event Date: 10/05/2013
Point of Contact: Drew H.
Event Rundown: Fans of reading and a certain galaxy far, far away had reason to rejoice: Star Wars Reads Day, a day-long celebration of literacy and Jedi, Sith, Wookiees, and all things Star Wars. This the second annual featured Star Wars fans, authors, and artists coming together in a nationwide multi-publisher initiative. Participating publishing partners include Abrams, Chronicle Books, Dark Horse, Del Rey, DK, Quirk Books, Random House Audio, Scholastic, Titan Magazines, and Workman.
SCG Approved Attendees:
Drew H. IG-4237 Gunner
Stephanie H. TB-4946 Scout Trooper
Chad B. TI-12121 TIE Pilot
Steve L. TX-5755 Shadow Stormtrooper
Additional Attendees:
Janae L.
Additional Notes:
Troop Photo Links: