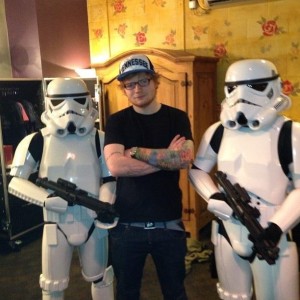 Event Name: Palladium Special Request
Event Date: 02/09/2013
Point of Contact: Scott A.
Event Rundown: A $400 donation was made to the Peter Mayhew Foundation for our appearance. We show up before the show for a surprise Meet n Greet for Ed. He was so happy to have us there he asked if we could stay & come out on stage with him at the end of the show.
We came out in the middle of a song with one of the opening acts Rizzle Kicks. Everyone had a great time with us there with taking photos.
SCG Approved Attendees:
Kit S. TK-2384 Stormtrooper
Daniel W. TK- 6684 Stormtrooper
Additional Attendees:
Additional Notes:
Troop Photo Links: www.flickr.com/photos/troopin_rocks/sets/72157632755618150/