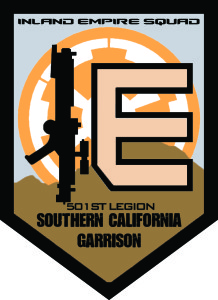 Mission Statement
The Inland Empire Squad is a proud and honored extension of the Southern California Garrison. Our Loyalty to Legion, Garrison, and Each Other is unsurpassed. Our goal is to extend the 501st Legion through local Charity, Community Service, and Promotion, all while keeping to our expected code of Conduct, Professionalism, and Camaraderie. For The Empire!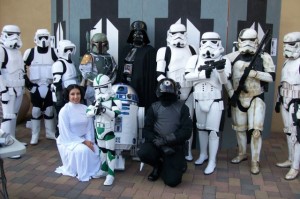 Hello and welcome to the Inland Empire Squad page. We currently have over 20 active members in our squad and our ranks continue to grow. Our Squad is proud to represent the Southern California Garrison and 501st Legion in the Inland Empire area which includes Riverside and San Bernardino counties. As our mission statement points out, we strive to extend all aspects of the 501st Legion in the IE area.
Our group is unique in that we have many talented troopers in the ways of prop and costume building. Many of our troopers are experienced in designing, sculpting, and creating armor and weapons. The IE Squad is always open to new recruits; should you be interested in joining the squad, feel free to contact us to help set you on the path to serving in the Empire in the 501st Legion.
Like us on Facebook: Inland Empire Squad